Take an Official Look at the Patta x New Balance Made in UK 991v2 Collaboration
New Balance's Made in UK umbrella is currently on a collaboration roll, especially with its newly-introduced 991v2 silhouette. Since the Flimby-based factory unveiled the sneaker -- with a video that took the shoe from England to Italy -- the silhouette has been reworked by Stone Island and now, it's preparing a fresh release with streetwear powerhouse, Patta.The all-new Patta x New Balance collaboration welcomes two colorways of "Sea Moss," which is a combination of dark green and grey, and "Pickle Beet," a pleasant mixture of dark purple and grey. Both sneakers are built on a combination of reverence for the original and excitement of a new execution.Design-wise, Patta has embraced the technical evolution of the classic 991 silhouette, complementing the shoe with nubuck, leather, and mesh across the upper, while a rubberized surface hits both iterations. Additionally, the sneakers are accented at the outsole and midsole with a fluorescent shade of yellow, which highlights the new features, FuelCell, and re-engineered ABZORB SBS pods.Both shoes are then hit with a slew of reflective details which come alongside a Patta script P. Rounding off the designs, a metallic silver tongue badge is introduced with tonal co-branding on the lateral sides and heel counter.You can take a closer look at the Patta x New Balance 991v2 collaboration above -- which features a campaign fronted by UK rap star, Sainté -- and they will be available to shop from December 1 at 1 p.m. CEST on the official Patta website as well as on the Patta mobile app and in-store at Patta Amsterdam, Patta London and Patta Milan.Furthermore, the "Sea Moss" iteration is exclusively available via Patta, while the "Pickle Beet" will be available via the official New Balance website and select retail locations.In other footwear news, check out this new Air Max 1.Click here to view full gallery at Hypebeast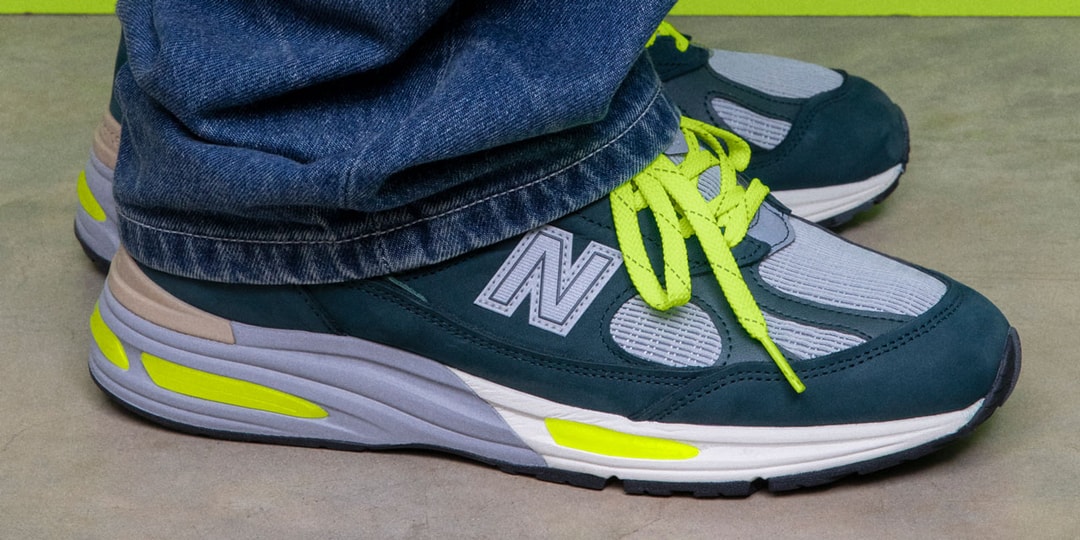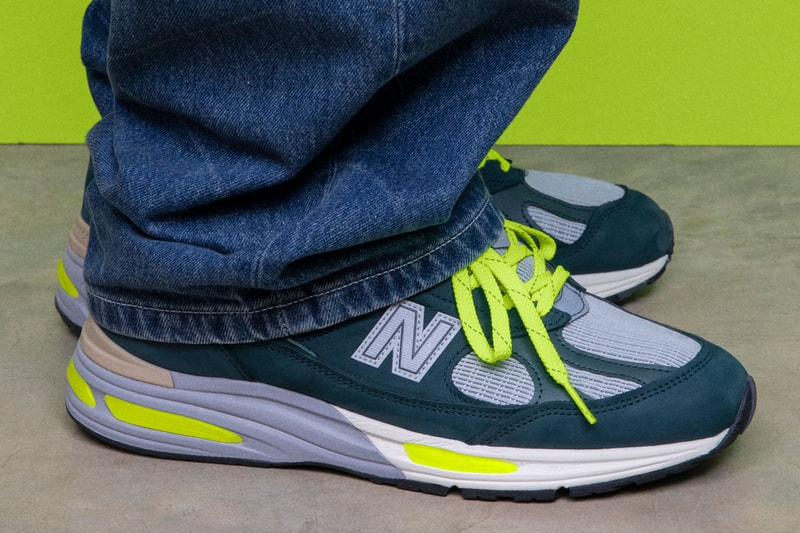 New Balance's Made in UK umbrella is currently on a collaboration roll, especially with its newly-introduced 991v2 silhouette. Since the Flimby-based factory unveiled the sneaker -- with a video that took the shoe from England to Italy -- the silhouette has been reworked by Stone Island and now, it's preparing a fresh release with streetwear powerhouse, Patta.
The all-new Patta x New Balance collaboration welcomes two colorways of "Sea Moss," which is a combination of dark green and grey, and "Pickle Beet," a pleasant mixture of dark purple and grey. Both sneakers are built on a combination of reverence for the original and excitement of a new execution.
Design-wise, Patta has embraced the technical evolution of the classic 991 silhouette, complementing the shoe with nubuck, leather, and mesh across the upper, while a rubberized surface hits both iterations. Additionally, the sneakers are accented at the outsole and midsole with a fluorescent shade of yellow, which highlights the new features, FuelCell, and re-engineered ABZORB SBS pods.
Both shoes are then hit with a slew of reflective details which come alongside a Patta script P. Rounding off the designs, a metallic silver tongue badge is introduced with tonal co-branding on the lateral sides and heel counter.
You can take a closer look at the Patta x New Balance 991v2 collaboration above -- which features a campaign fronted by UK rap star, Sainté -- and they will be available to shop from December 1 at 1 p.m. CEST on the official Patta website as well as on the Patta mobile app and in-store at Patta Amsterdam, Patta London and Patta Milan.
Furthermore, the "Sea Moss" iteration is exclusively available via Patta, while the "Pickle Beet" will be available via the official New Balance website and select retail locations.
In other footwear news, check out this new Air Max 1.
Click here to view full gallery at Hypebeast