The FENTY x PUMA Creeper Returns With a Phat New Design
In September, Rihanna reclaimed her title as creative director of the hotly sought-after FENTY x PUMA collaboration, with the release of the football-inspired Avanti sneaker and corresponding global installations. Now, in response to much fan fare, Rihanna is relaunching a crowd favorite from the first installment of the fruitful partnership: 2016's Shoe of the Year, the Creeper.First launched in 2015, the original FENTY x PUMA Creeper offered a platformed take on PUMA's signature Suede silhouette, with a rigid rubber "Creeper" outsole that took the brand to new heights. This latest version, however, is "bigger, bolder and phatter than ever," according to the brand — and it has a name to prove it: the FENTY x PUMA Creeper Phatty is extra in all forms of the word, featuring an oversized construction, a stacked gum sole and double-take-worthy colorways, including classic Black/White, ultra-bright Blue/Green and sweet Lavender/Cherry Red."We took our OG Creeper and made it bigger and badder," said Rihanna. "When designing the Creeper Phatty we wanted to reinvent the OG Creeper that was loved by so many. It's a classic silhouette that has been missed, so it's return had to be bigger.""The original Creeper changed the game for us," added Maria Valdes, Chief Product Officer at PUMA. "We knew it was time to bring it back. This shoe has universal appeal and we've seen tremendous consumer excitement for the silhouette to return. We are excited to not only be able to build upon the existing silhouette with the Creeper Phatty but also expand our offering to the entire family."The FENTY x PUMA Creeper Phatty will be available to purchase on November 30 at 10 a.m. ET via PUMA's webstore. Notably, the silhouette comes in sizes for people of all ages and genders. Take a closer look at the design in the gallery above.In more footwear news, Zion Williamson's Air Jordan 1 Low OG "Voodoo" surfaces in blue.Click here to view full gallery at Hypebeast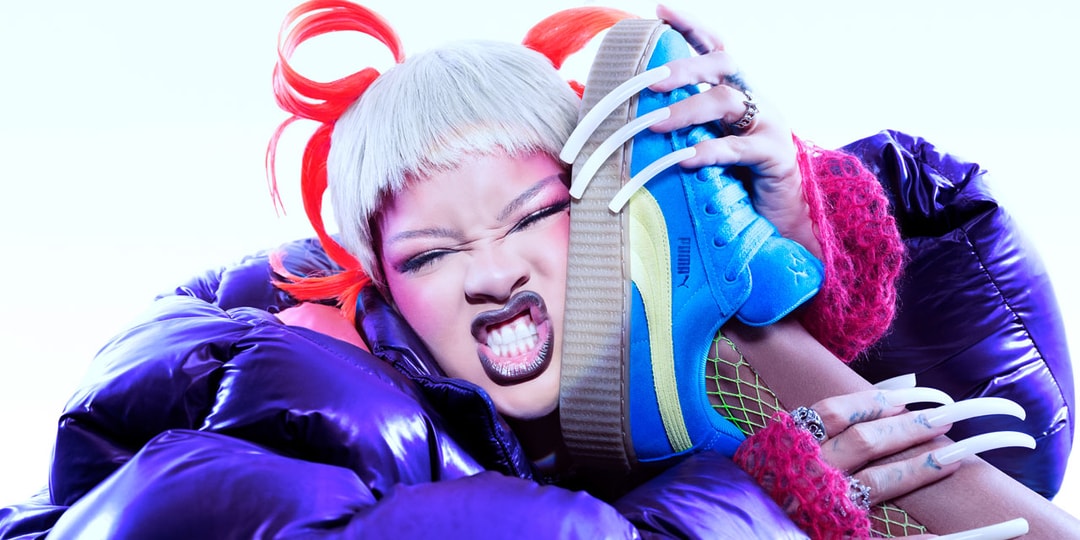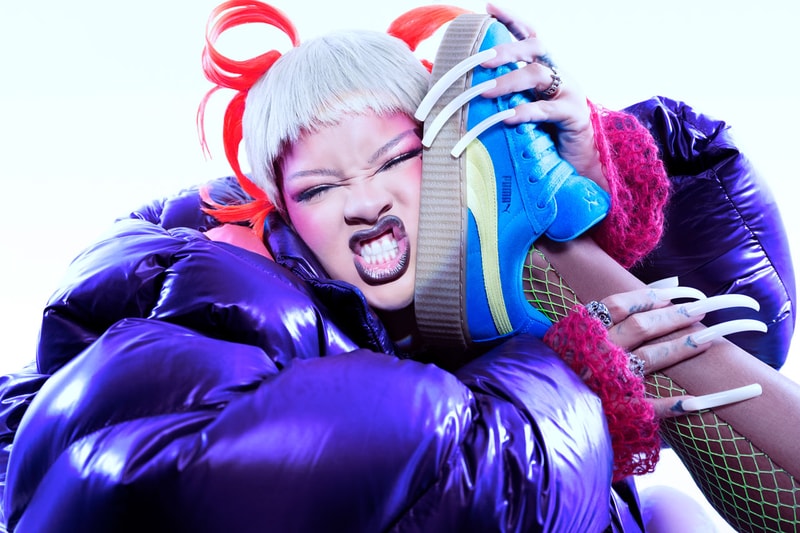 In September, Rihanna reclaimed her title as creative director of the hotly sought-after FENTY x PUMA collaboration, with the release of the football-inspired Avanti sneaker and corresponding global installations. Now, in response to much fan fare, Rihanna is relaunching a crowd favorite from the first installment of the fruitful partnership: 2016's Shoe of the Year, the Creeper.
First launched in 2015, the original FENTY x PUMA Creeper offered a platformed take on PUMA's signature Suede silhouette, with a rigid rubber "Creeper" outsole that took the brand to new heights. This latest version, however, is "bigger, bolder and phatter than ever," according to the brand — and it has a name to prove it: the FENTY x PUMA Creeper Phatty is extra in all forms of the word, featuring an oversized construction, a stacked gum sole and double-take-worthy colorways, including classic Black/White, ultra-bright Blue/Green and sweet Lavender/Cherry Red.
"We took our OG Creeper and made it bigger and badder," said Rihanna. "When designing the Creeper Phatty we wanted to reinvent the OG Creeper that was loved by so many. It's a classic silhouette that has been missed, so it's return had to be bigger."
"The original Creeper changed the game for us," added Maria Valdes, Chief Product Officer at PUMA. "We knew it was time to bring it back. This shoe has universal appeal and we've seen tremendous consumer excitement for the silhouette to return. We are excited to not only be able to build upon the existing silhouette with the Creeper Phatty but also expand our offering to the entire family."
The FENTY x PUMA Creeper Phatty will be available to purchase on November 30 at 10 a.m. ET via PUMA's webstore. Notably, the silhouette comes in sizes for people of all ages and genders. Take a closer look at the design in the gallery above.
In more footwear news, Zion Williamson's Air Jordan 1 Low OG "Voodoo" surfaces in blue.
Click here to view full gallery at Hypebeast