Memphis Depay Fronts PUMA's Latest Exotek Sneaker Campaign
Having first launched the Exotek sneaker earlier this year, sportswear label PUMA returns this season with two new colorways exclusively for Foot Locker Europe.Accompanying the launch of the sneaker drop, PUMA taps footballer and Exotek ambassador Memphis Depay for its latest campaign. Boasting a multi-faceted career spanning sports, music, and philanthropy, Depay's eclectic journey embodies the silhouette's versatile design as well as the brand's ethos of celebrating the beauty of self-expression.With a streamlined shape and mixture of textures, the sneaker's design lends itself to futuristic footwear sensibilities. The mesh upper is wrapped by a rib cage-inspired midsole whilst the toebox detailings bring a performance-driven look to the sleek silhouette. Opting for an understated PUMA logo across the lateral panels that add to the overall aesthetic, the sneaker is rounded off with the brand's trademark Nitro technology that is utilized throughout the sole for maximized comfort and provides added stability to every step.Now arriving in black and gray colorways, the new models are not only built for all-day comfort but are also crafted to complement any outfit, from a relaxed athleisure look to more performance-led styles.The PUMA Exotek is available to purchase exclusively at Foot Locker stores and online now.Click here to view full gallery at Hypebeast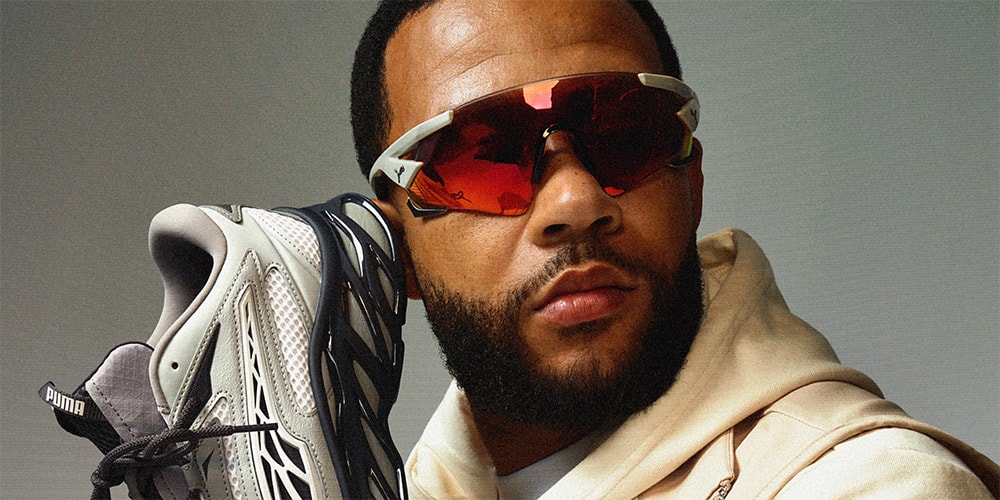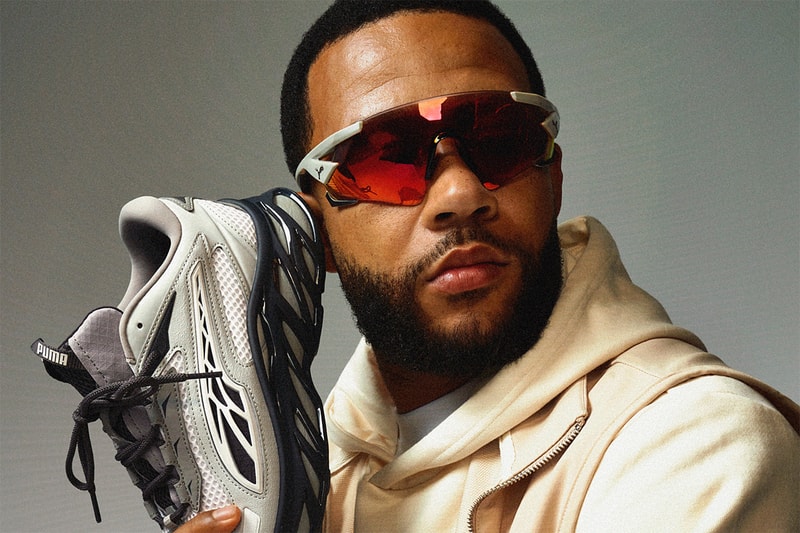 Having first launched the Exotek sneaker earlier this year, sportswear label PUMA returns this season with two new colorways exclusively for Foot Locker Europe.
Accompanying the launch of the sneaker drop, PUMA taps footballer and Exotek ambassador Memphis Depay for its latest campaign. Boasting a multi-faceted career spanning sports, music, and philanthropy, Depay's eclectic journey embodies the silhouette's versatile design as well as the brand's ethos of celebrating the beauty of self-expression.
With a streamlined shape and mixture of textures, the sneaker's design lends itself to futuristic footwear sensibilities. The mesh upper is wrapped by a rib cage-inspired midsole whilst the toebox detailings bring a performance-driven look to the sleek silhouette. Opting for an understated PUMA logo across the lateral panels that add to the overall aesthetic, the sneaker is rounded off with the brand's trademark Nitro technology that is utilized throughout the sole for maximized comfort and provides added stability to every step.
Now arriving in black and gray colorways, the new models are not only built for all-day comfort but are also crafted to complement any outfit, from a relaxed athleisure look to more performance-led styles.
The PUMA Exotek is available to purchase exclusively at Foot Locker stores and online now.
Click here to view full gallery at Hypebeast