Anthony Edwards Unveils New adidas AE1 Colorway at Timberwolves Media Day
Just days after adidas and Anthony Edwards dropped his first signature sneaker the adidas AE1, revealing its initial line-up of orange hued shoes, the NBA player revealed a surprise new colorway at the recent Minnesota Timberwolves media day. The team's superstar was spotted in a never-before-seen teal/black hue, matching his team's colorway. As of recent news and updates, the AE1 is not expected to release until the end of this year. Edwards' signature shoe focuses on speed and agility and is constructed with a flexible knit upper and a unique split tongue design. An innovative TPU overlay is introduced to enhance Edwards' multi-directional movements. The shoe also ensures more ventilation and boasts the BOOST cushioning system for added comfort. For court grip the shoe also has a direction herringbone blades. Based on the pair he wore at media day, the upper is mostly dressed in teal with perforations around for added ventilation and a sock-like lining in black mesh. His "AE" logo is highlighted in white embroidery on the tongue label. It is uncertain when this colorway will release. Stay tuned for more information.In case you missed it, take a first look at the Nike Dunk Low "NBA Paris."Click here to view full gallery at Hypebeast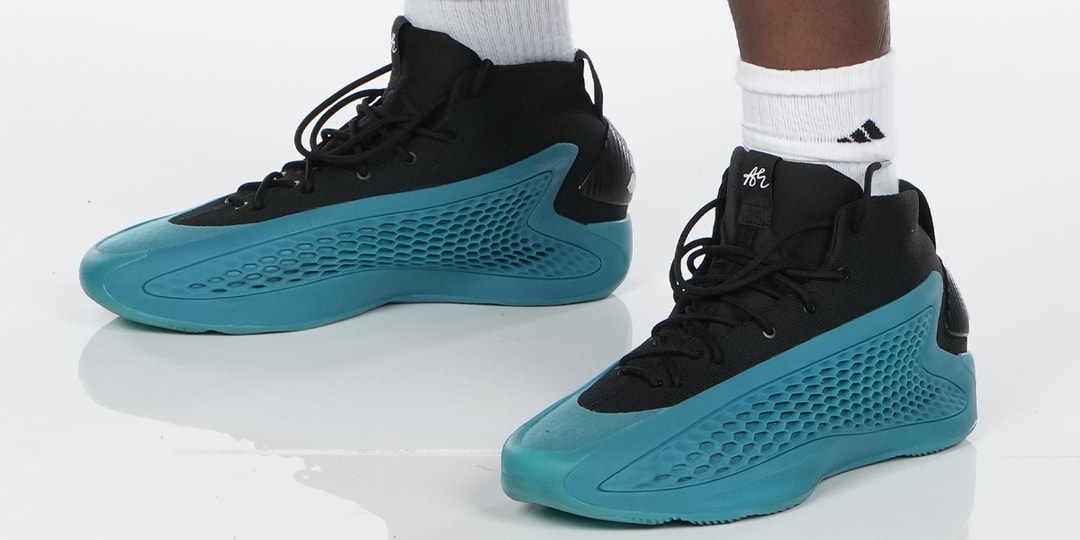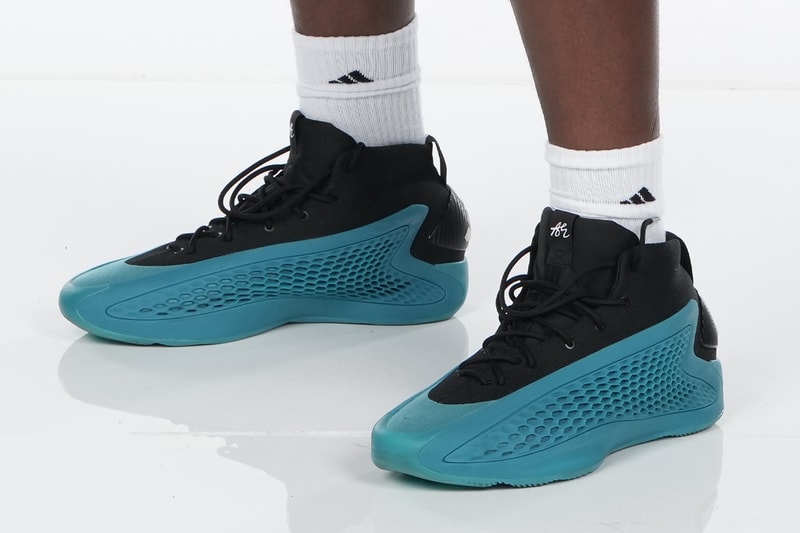 Just days after adidas and Anthony Edwards dropped his first signature sneaker the adidas AE1, revealing its initial line-up of orange hued shoes, the NBA player revealed a surprise new colorway at the recent Minnesota Timberwolves media day.
The team's superstar was spotted in a never-before-seen teal/black hue, matching his team's colorway. As of recent news and updates, the AE1 is not expected to release until the end of this year. Edwards' signature shoe focuses on speed and agility and is constructed with a flexible knit upper and a unique split tongue design. An innovative TPU overlay is introduced to enhance Edwards' multi-directional movements. The shoe also ensures more ventilation and boasts the BOOST cushioning system for added comfort. For court grip the shoe also has a direction herringbone blades. Based on the pair he wore at media day, the upper is mostly dressed in teal with perforations around for added ventilation and a sock-like lining in black mesh. His "AE" logo is highlighted in white embroidery on the tongue label.
It is uncertain when this colorway will release. Stay tuned for more information.
In case you missed it, take a first look at the Nike Dunk Low "NBA Paris."
Click here to view full gallery at Hypebeast