Vans to Release Collaborative Capsule with Japanese Artist HIROTTON
Vans is soon to release its latest collaborative capsule, this time with Japanese artist Hiroyuki Uemura, more widely known as HIROTTON.The collaboration visits four different apparel items, as well as two classic Vans silhouettes, the Sk8-Hi and the Authentic. Each of the items, in some fashion, features the artist's signature illustrative motifs, in what feels like a crossover between 19th-century Japanese woodblock triptychs and punk rock graphics.The Sk8-Hi features a skeleton doing what appears to be a nosegrind on a floating "VANS" block logo that is situated in a sea in front of Japan's tallest peak, Mt. Fuji. As for the Authentic, it features HIROTTON's iconic skull design with a coiled snake sitting on its head -- this patch is framed by by what appear to be embroidered late '80s or early '90s rock style lightning bolts.In terms of apparel, the artist's work finds its way onto a reversible MA-1 jacket, a vest and two logo tees. With the items priced at $179 USD, $183 USD, and $31 USD respectively -- based on JPY to USD conversions at the time of writing."Creating a Vans collaboration model was one of my goals and it's very emotional. Since I'm familiar with the culture around me, it was a natural fit," said HIROTTON who has been wearing Vans since he was a teen, adding "I put a lot of effort into it. For this collection, I was conscious of the design and color scheme that would convey the style of my artwork at a glance.".The collaborative collection is scheduled to go live exclusively at the Vans Store Harajuku in Tokyo, next Saturday, September 16. In addition to the release, the store will be holding a party celebrating its 3rd anniversary, which will include the distribution of special commemorative stickers to guests while supplies last.In related news, Stüssy's latest collaboration celebrates Talking Heads.Click here to view full gallery at Hypebeast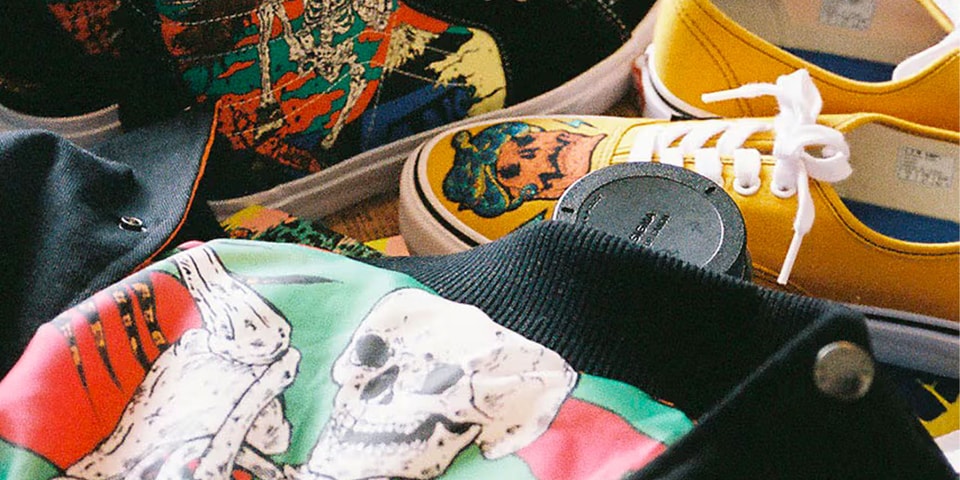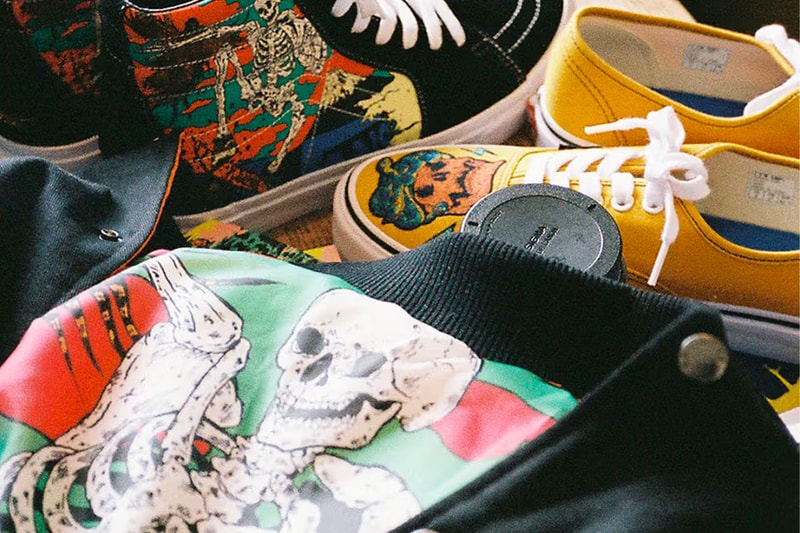 Vans is soon to release its latest collaborative capsule, this time with Japanese artist Hiroyuki Uemura, more widely known as HIROTTON.
The collaboration visits four different apparel items, as well as two classic Vans silhouettes, the Sk8-Hi and the Authentic. Each of the items, in some fashion, features the artist's signature illustrative motifs, in what feels like a crossover between 19th-century Japanese woodblock triptychs and punk rock graphics.
The Sk8-Hi features a skeleton doing what appears to be a nosegrind on a floating "VANS" block logo that is situated in a sea in front of Japan's tallest peak, Mt. Fuji. As for the Authentic, it features HIROTTON's iconic skull design with a coiled snake sitting on its head -- this patch is framed by by what appear to be embroidered late '80s or early '90s rock style lightning bolts.
In terms of apparel, the artist's work finds its way onto a reversible MA-1 jacket, a vest and two logo tees. With the items priced at $179 USD, $183 USD, and $31 USD respectively -- based on JPY to USD conversions at the time of writing.
"Creating a Vans collaboration model was one of my goals and it's very emotional. Since I'm familiar with the culture around me, it was a natural fit," said HIROTTON who has been wearing Vans since he was a teen, adding "I put a lot of effort into it. For this collection, I was conscious of the design and color scheme that would convey the style of my artwork at a glance.".
The collaborative collection is scheduled to go live exclusively at the Vans Store Harajuku in Tokyo, next Saturday, September 16. In addition to the release, the store will be holding a party celebrating its 3rd anniversary, which will include the distribution of special commemorative stickers to guests while supplies last.
In related news, Stüssy's latest collaboration celebrates Talking Heads.
Click here to view full gallery at Hypebeast