LaMelo Ball and PUMA Promote Breast Cancer Awareness on the MB.01
As LaMelo Ball continues to build up a potent Charlotte Hornets squad, with the second pick of this year's NBA Draft -- Brandon Miller -- joining the roster this season, Ball is also constructing his own footwear empire with PUMA Hoops. Having introduced his second signature shoe -- the PUMA MB.02 -- last October, fans are anxiously awaiting the duo's reveal of the MB.03.In the meantime, Ball and PUMA have looked back to the MB.01 to promote Breast Cancer Awareness (BCA). Partnering with the Susan G. Komen Foundation, the BCA ribbon is displayed at the tongue in white, matching Ball's branding hits at the lacing system and heel. The shoe utilizes a red-pink color scheme that covers the remainder of the shoe, save for the "RARE" hit at the semi-translucent outsole.For those interested in picking up a pair of LaMelo Ball's Breast Cancer Awareness-themed PUMA MB.01s, it is available now via PUMA and select retailers at a price of $135 USD. View this post on Instagram A post shared by PUMA Basketball (@pumahoops)Looking for more updates from the always-busy world of footwear? We've got you covered with the latest project from MCM and PUMA Hoops -- featuring special apparel and a new take on the RC Blaze Court Shoe.Click here to view full gallery at Hypebeast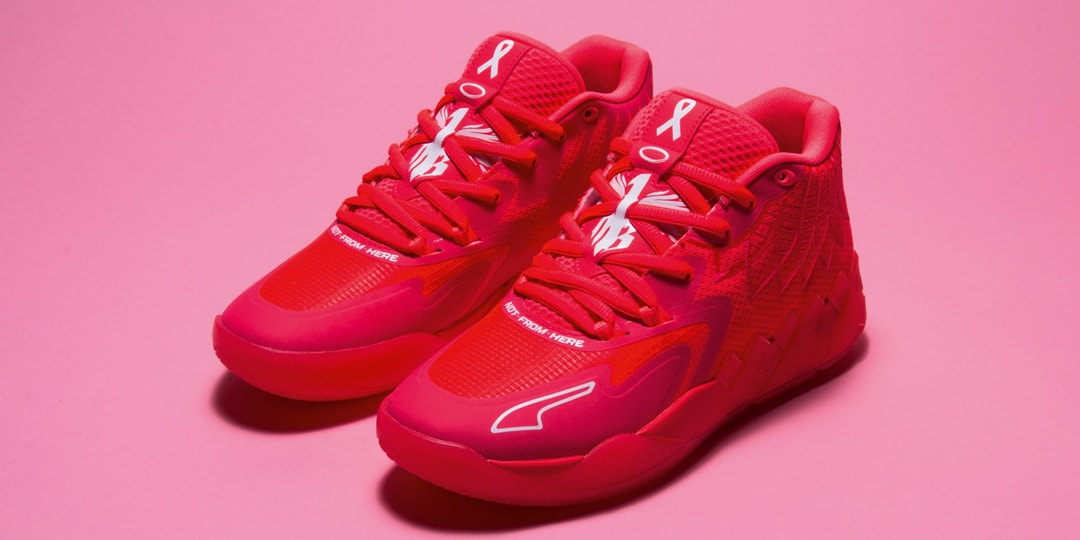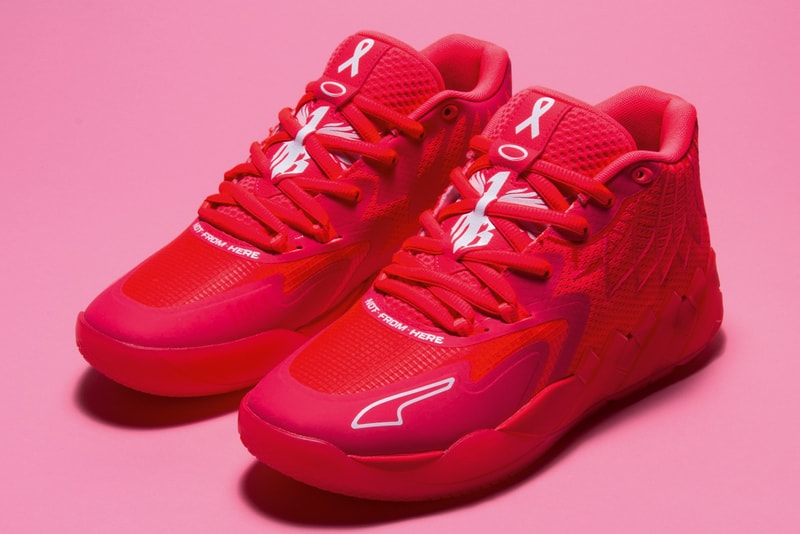 As LaMelo Ball continues to build up a potent Charlotte Hornets squad, with the second pick of this year's NBA Draft -- Brandon Miller -- joining the roster this season, Ball is also constructing his own footwear empire with PUMA Hoops. Having introduced his second signature shoe -- the PUMA MB.02 -- last October, fans are anxiously awaiting the duo's reveal of the MB.03.
In the meantime, Ball and PUMA have looked back to the MB.01 to promote Breast Cancer Awareness (BCA). Partnering with the Susan G. Komen Foundation, the BCA ribbon is displayed at the tongue in white, matching Ball's branding hits at the lacing system and heel. The shoe utilizes a red-pink color scheme that covers the remainder of the shoe, save for the "RARE" hit at the semi-translucent outsole.
For those interested in picking up a pair of LaMelo Ball's Breast Cancer Awareness-themed PUMA MB.01s, it is available now via PUMA and select retailers at a price of $135 USD.
 

View this post on Instagram

 
Looking for more updates from the always-busy world of footwear? We've got you covered with the latest project from MCM and PUMA Hoops -- featuring special apparel and a new take on the RC Blaze Court Shoe.
Click here to view full gallery at Hypebeast