mita sneakers, MASTERPIECE SOUND and Hombre Niño Team Up for New Balance MT580 GORE-TEX
mita sneakers, MASTERPIECE SOUND and Hombre Niño have teamed up for a New Balance MT580 GORE-TEX. It is common for apparel or footwear collaborations to include two entities. Three? It's not as common, but it sure makes for an appetizing offering.New Balance's MT580 silhouette was first introduced in 1996 with a focus on outdoor terrain running. Since then the model has seen several iterations, especially as a key item in the Tokyo street scene. With its layered history, the aforementioned Japanese brands have fused their personalities to pay homage to the signature silhouette.The silhouette has received a dark makeover for the collaborative piece as the upper and outsole have been dipped in classic black. Alongside the striking hue, the model features a GORE-TEX, leather and mesh upper for a stylish, durable and functional construction alongside a Vibram sole. Completing the shoe is a seamless phantom fit and light gray accents across the logo and back details.Take a look at the new silhouette in the gallery above. The New Balance MT580 GORE-TEX × mita sneakers x MASTERPIECE SOUND × Hombre Niño is set to release on October 7 in Japan at New Balance and select retailers.In other news, atmos and Salomon reconnect to outfit the ACS+ CSWP in "Strata Fossil."Click here to view full gallery at Hypebeast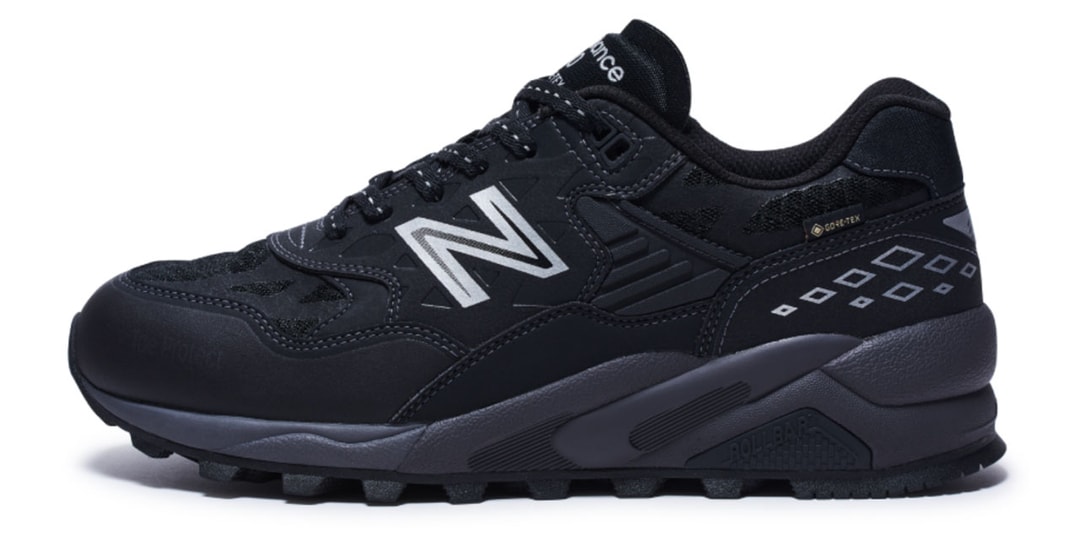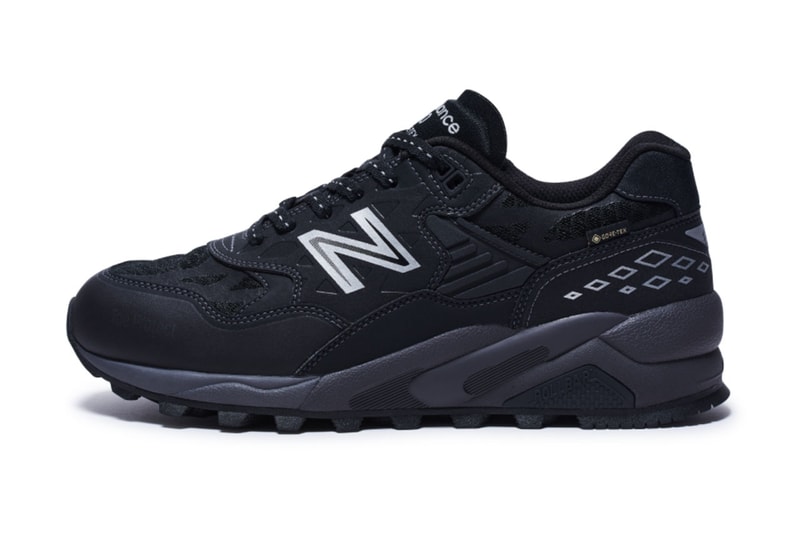 mita sneakers, MASTERPIECE SOUND and Hombre Niño have teamed up for a New Balance MT580 GORE-TEX. It is common for apparel or footwear collaborations to include two entities. Three? It's not as common, but it sure makes for an appetizing offering.
New Balance's MT580 silhouette was first introduced in 1996 with a focus on outdoor terrain running. Since then the model has seen several iterations, especially as a key item in the Tokyo street scene. With its layered history, the aforementioned Japanese brands have fused their personalities to pay homage to the signature silhouette.
The silhouette has received a dark makeover for the collaborative piece as the upper and outsole have been dipped in classic black. Alongside the striking hue, the model features a GORE-TEX, leather and mesh upper for a stylish, durable and functional construction alongside a Vibram sole. Completing the shoe is a seamless phantom fit and light gray accents across the logo and back details.
Take a look at the new silhouette in the gallery above. The New Balance MT580 GORE-TEX × mita sneakers x MASTERPIECE SOUND × Hombre Niño is set to release on October 7 in Japan at New Balance and select retailers.
In other news, atmos and Salomon reconnect to outfit the ACS+ CSWP in "Strata Fossil."
Click here to view full gallery at Hypebeast