First Looks Surface of Converse Skateboarding Shinpei Ueno Collab
Japanese skateboarder Shinpei Ueno is set to release his third collaborative sneaker with Converse Skateboarding, this time around, the Breakstar Sk Ox.First looks at the collaboration reveal two different colorways, namely premium black and white leather, each featuring extra plush padding at the tongues and ankle collars. Other notable details include the reduction of lacelets down to four and waxed laces to provide what Ueno referred to as a "B-Boy finish."Additional details include gold foil logos at the tongues, signature white rubberized toe caps and outsoles, as well as all-white minimalist Converse logo plaques at the heel.Converse Skateboarding and Ueno's Breakstar Sk Ox pairs are expected to be released at select Japanese retailers and via Converse Japan's official site on October 20, at a retail price of ¥19,800 Yen or $132 USD.Take a closer look at the collaborative pairs in Ueno's Instagram post below. View this post on InstagramA post shared by SHINPEI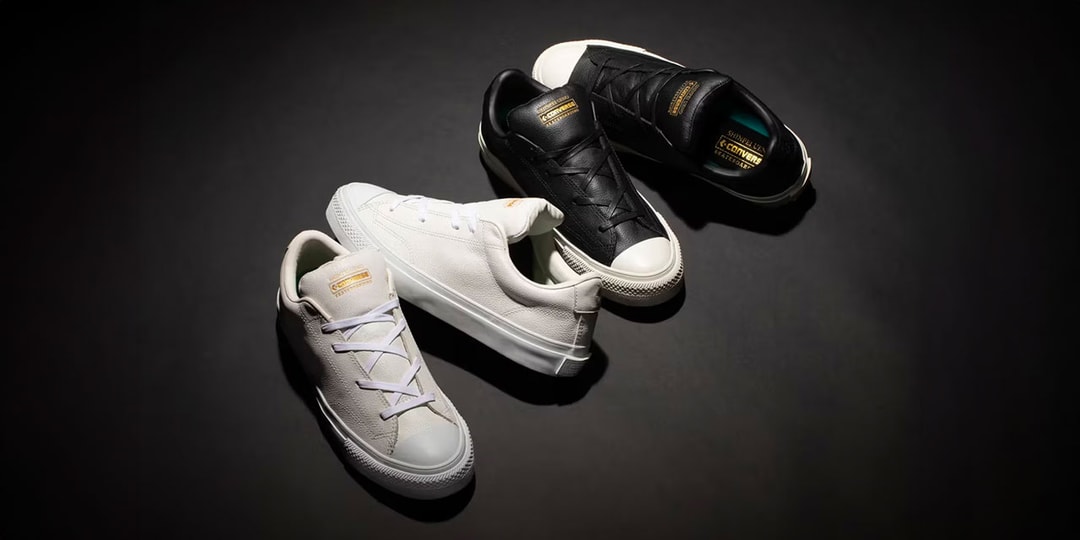 Converse Skateboarding Shinpei Ueno Collab
Converse Skateboarding Shinpei Ueno Collab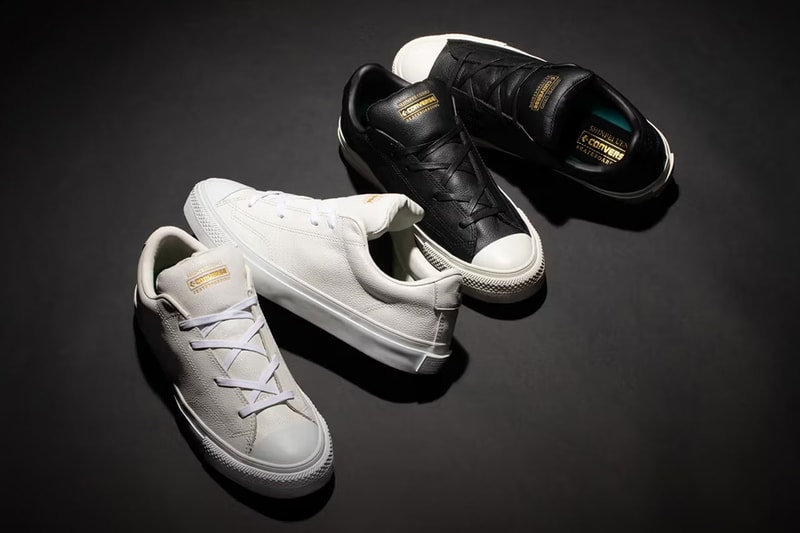 Japanese skateboarder Shinpei Ueno is set to release his third collaborative sneaker with Converse Skateboarding, this time around, the Breakstar Sk Ox.
First looks at the collaboration reveal two different colorways, namely premium black and white leather, each featuring extra plush padding at the tongues and ankle collars. Other notable details include the reduction of lacelets down to four and waxed laces to provide what Ueno referred to as a "B-Boy finish."
Additional details include gold foil logos at the tongues, signature white rubberized toe caps and outsoles, as well as all-white minimalist Converse logo plaques at the heel.
Converse Skateboarding and Ueno's Breakstar Sk Ox pairs are expected to be released at select Japanese retailers and via Converse Japan's official site on October 20, at a retail price of ¥19,800 Yen or $132 USD.
Take a closer look at the collaborative pairs in Ueno's Instagram post below.
View this post on Instagram