SNIPES Incorporates the Hallmarks of Street Culture Into Nike Silver Screen Pack
Seeing over a quarter of a century in the sneaker scene, German retailer SNIPES reunites with Nike to craft an opulent sneaker pack worthy of the landmark anniversary.Going behind the lens of its pioneering identity, SNIPES taps into almost three decades of cultivating and championing street culture for the design inspiration, referencing one element throughout that ties this extensive history together: silver. As the go-to metal for encrusted chains, sculpted grills, garment hardware and even car alloys, silver embodies an expressive energy and now lends its name to the "Silver Screen Pack."The sleek material is reinterpreted on two iconic Nike silhouettes, including the Air Force 1 Low and Dunk High. While the Air Force 1 pays homage to '90s subcultures as well as the brand's most-loved past collaborations, the Dunk High symbolizes a new age of street communities emerging in sneaker culture. Each model arrives in one colorway that go from statement-worthy shine to classic crisp white.For the first iteration, SNIPES tints the leather overlays on both models in a gray-blue sheen which are then stamped with deep silver and soft white specks. This design is then inverted on the more pared-back colorway. It features the speckled texture printed on the swoosh and crisp white panels across the rest of the Air Force 1 and Dunk High sneakers. To round off the assorted silver-infused designs, SNIPES adds a contrasting neon orange Nike branding to the tongues, weathered-look soles and classic white lacing. Take a closer look at the sneakers in the metallic wrapped campaign lookbook above.Shop the new exclusive SNIPES x Nike "Silver Screen Pack" online and in SNIPES stores in Europe. Read more at Hypebeast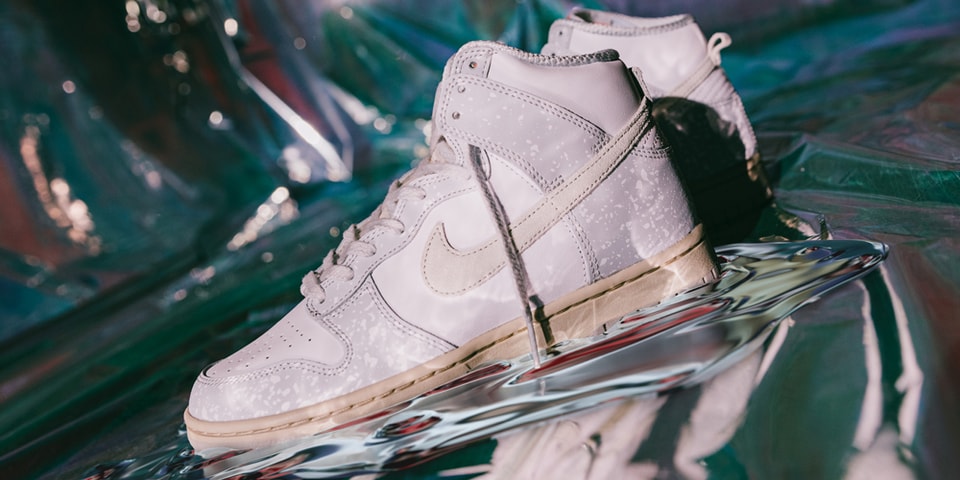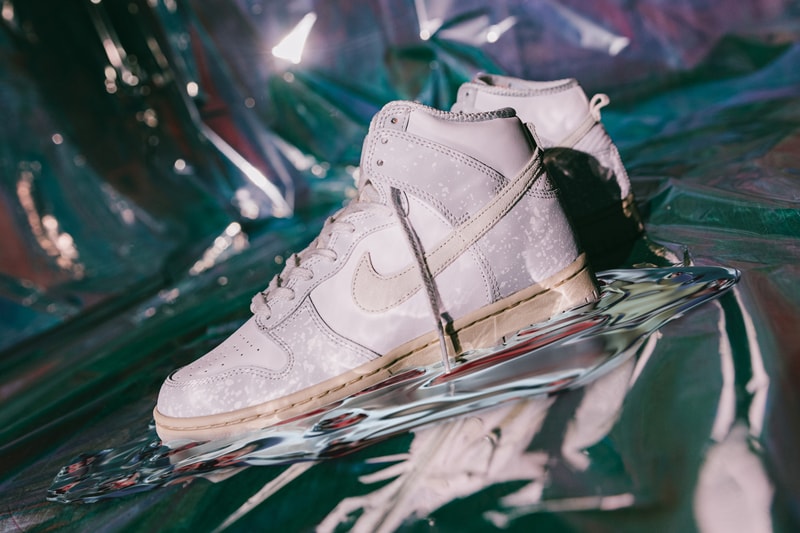 Seeing over a quarter of a century in the sneaker scene, German retailer SNIPES reunites with Nike to craft an opulent sneaker pack worthy of the landmark anniversary.
Going behind the lens of its pioneering identity, SNIPES taps into almost three decades of cultivating and championing street culture for the design inspiration, referencing one element throughout that ties this extensive history together: silver. As the go-to metal for encrusted chains, sculpted grills, garment hardware and even car alloys, silver embodies an expressive energy and now lends its name to the "Silver Screen Pack."
The sleek material is reinterpreted on two iconic Nike silhouettes, including the Air Force 1 Low and Dunk High. While the Air Force 1 pays homage to '90s subcultures as well as the brand's most-loved past collaborations, the Dunk High symbolizes a new age of street communities emerging in sneaker culture. Each model arrives in one colorway that go from statement-worthy shine to classic crisp white.
For the first iteration, SNIPES tints the leather overlays on both models in a gray-blue sheen which are then stamped with deep silver and soft white specks. This design is then inverted on the more pared-back colorway. It features the speckled texture printed on the swoosh and crisp white panels across the rest of the Air Force 1 and Dunk High sneakers. To round off the assorted silver-infused designs, SNIPES adds a contrasting neon orange Nike branding to the tongues, weathered-look soles and classic white lacing.
Take a closer look at the sneakers in the metallic wrapped campaign lookbook above.
Shop the new exclusive SNIPES x Nike "Silver Screen Pack" online and in SNIPES stores in Europe.