P.J. Tucker Receives His Own Converse Pro Leather Hi Colorway
There's arguably no one in the NBA that can compete with P.J. Tucker's sneaker collection given the amount of hot-ticket retros, astronomically high-priced customs and extremely rare samples that he's got in his stash. And while his assemblage probably has enough kicks to last a lifetime, he's ready to add one more to his ever-growing collection — namely his own Converse Pro Leather Hi "Out Tha Mud" colorway.Prior to his professional career, Tucker grew up in Raleigh, North Carolina with big hoop dreams of suiting up for the UNC Tar Heels. Despite the fact that he ended up playing his collegiate career at the University of Texas, he still cherishes these early basketball aspirations, and he honors that through this colorway's palette. Most of the base layer is treated with clean white leather side walls and comes complemented with shaggy gray suede Converse logos and overlays nearest the throat and heels. "OTM" notations in metallic gold are stationed on the mid-foot and represent the iteration's moniker, and baby blue accents inside the kicks and on the heightened parts of the heel speak to Tar Heel colors. Stitching comes treated in Carolina blue on the left tongue tag while the right side comes supplied with a rustic orange to nod to the aforementioned schools. Midsoles come designed with a pre-yellowed exterior to represent the mud stains that would latch onto his sneakers when playing outdoors.The Miami heat small forward's new collaboration will release at the P.J. Tucker x TBG Miami pop-up on January 22 while a Foot Locker and Converse drop will follow on January 28. 17 pairs will also be signed by Tucker himself and will be shipped out randomly to those who cop from the online launch. The kicks will retail for $95 USD. View this post on Instagram A post shared by The Better Generation (@thebettergeneration)In case you missed it, Tucker also had a Dolce & Gabbana sneaker collaboration that released in the Summer of 2021. Click here to view full gallery at HYPEBEAST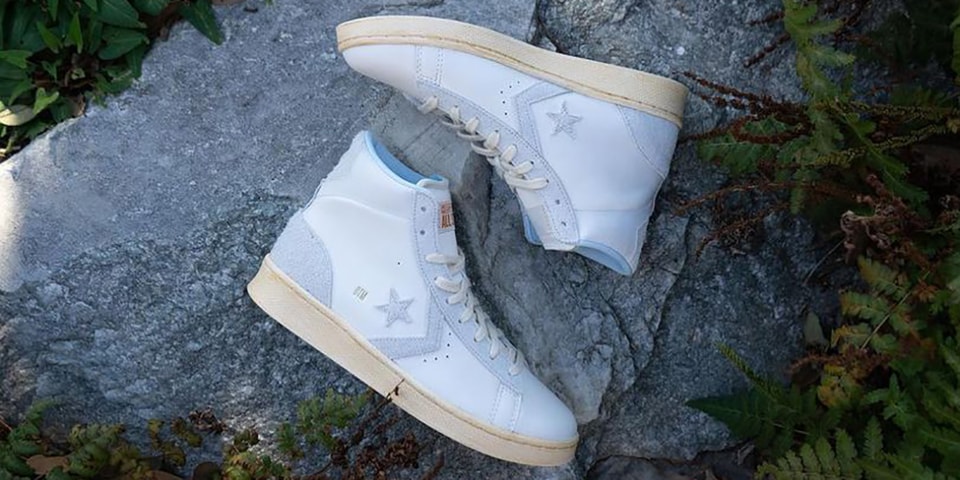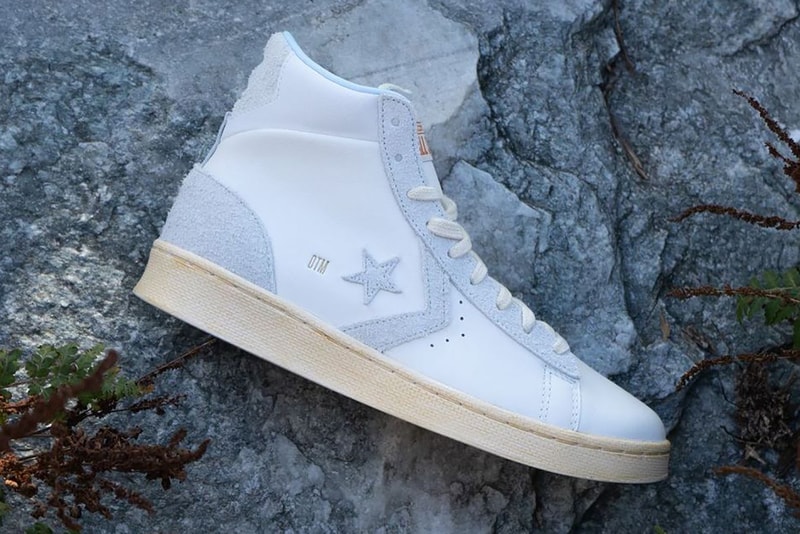 There's arguably no one in the NBA that can compete with P.J. Tucker's sneaker collection given the amount of hot-ticket retros, astronomically high-priced customs and extremely rare samples that he's got in his stash. And while his assemblage probably has enough kicks to last a lifetime, he's ready to add one more to his ever-growing collection — namely his own Converse Pro Leather Hi "Out Tha Mud" colorway.
Prior to his professional career, Tucker grew up in Raleigh, North Carolina with big hoop dreams of suiting up for the UNC Tar Heels. Despite the fact that he ended up playing his collegiate career at the University of Texas, he still cherishes these early basketball aspirations, and he honors that through this colorway's palette. Most of the base layer is treated with clean white leather side walls and comes complemented with shaggy gray suede Converse logos and overlays nearest the throat and heels. "OTM" notations in metallic gold are stationed on the mid-foot and represent the iteration's moniker, and baby blue accents inside the kicks and on the heightened parts of the heel speak to Tar Heel colors. Stitching comes treated in Carolina blue on the left tongue tag while the right side comes supplied with a rustic orange to nod to the aforementioned schools. Midsoles come designed with a pre-yellowed exterior to represent the mud stains that would latch onto his sneakers when playing outdoors.
The Miami heat small forward's new collaboration will release at the P.J. Tucker x TBG Miami pop-up on January 22 while a Foot Locker and Converse drop will follow on January 28. 17 pairs will also be signed by Tucker himself and will be shipped out randomly to those who cop from the online launch. The kicks will retail for $95 USD.
In case you missed it, Tucker also had a Dolce & Gabbana sneaker collaboration that released in the Summer of 2021.
Click here to view full gallery at HYPEBEAST