KARHU's Newest Fusion XC Pack Is Revitalized and Ready for Your Outdoor Excursions
Outerwear specialist KARHU has just presented its new Fusion XC sneaker and it's the brand's latest step in expanding its portfolio of footwear ready for outdoor explorations.This latest collection comes hot on the heels of KARHU's recently-dropped "Trees of Finland" pack as well as the capsule prior which was inspired by the Highland Games. However this time around, KARHU has taken things back to basics and unveiled three new sneakers that combine the label's retro aesthetic with efficient and modern functionality.The new Fusion XC features a taped M-logo which is a reminiscent feature of the brand's 1996 AP silhouette. In addition, this new design's outsole includes an updated version of KARHU's T-profile lug pattern. But nostalgia aside, the XC is equipped with Fulcrum technology which gives an improved performance on the running track with added bounce and a smoother ride. The midsole features an Air Cushion and further technical details include a toe bumper for added protection, as well as a fully gusseted tongue to deflect dust and dirt.Available in "Aztec/Jet Black," "Gunmetal/Jet Black," and "Abbey Stone/Gunmetal" colorways, the design is rounded off with a waterproof membrane which keeps the foot cool and dry, while the upper is complemented with mesh and suede overlays.You can take a closer look at the new Fusion XC from KARHU above and each colorway will be available on the brand's official website and select retailers from November 11.In other news, take a look at adidas' new HYPERTURF "Almost Yellow." Click here to view full gallery at HYPEBEAST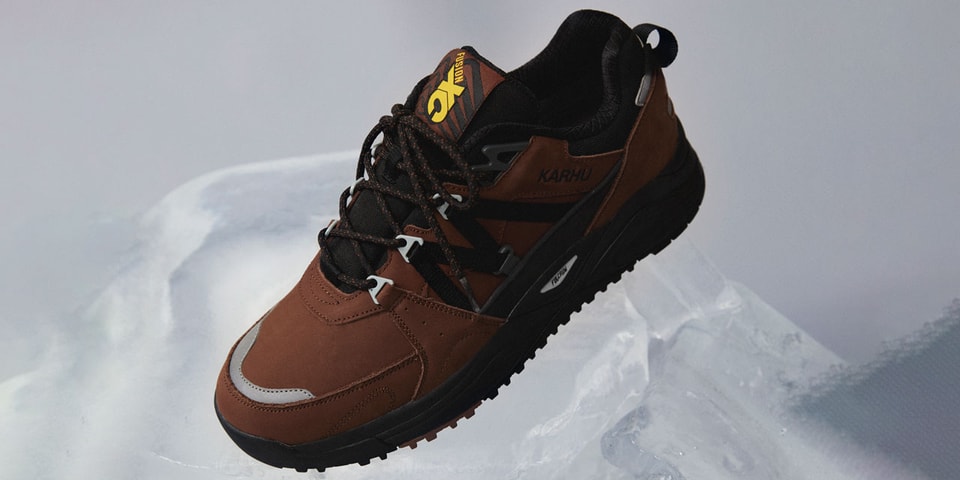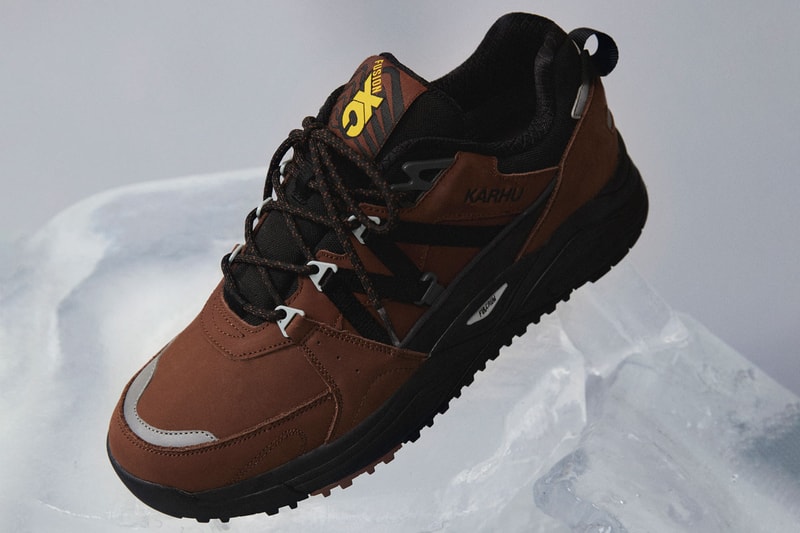 Outerwear specialist KARHU has just presented its new Fusion XC sneaker and it's the brand's latest step in expanding its portfolio of footwear ready for outdoor explorations.
This latest collection comes hot on the heels of KARHU's recently-dropped "Trees of Finland" pack as well as the capsule prior which was inspired by the Highland Games. However this time around, KARHU has taken things back to basics and unveiled three new sneakers that combine the label's retro aesthetic with efficient and modern functionality.
The new Fusion XC features a taped M-logo which is a reminiscent feature of the brand's 1996 AP silhouette. In addition, this new design's outsole includes an updated version of KARHU's T-profile lug pattern. But nostalgia aside, the XC is equipped with Fulcrum technology which gives an improved performance on the running track with added bounce and a smoother ride. The midsole features an Air Cushion and further technical details include a toe bumper for added protection, as well as a fully gusseted tongue to deflect dust and dirt.
Available in "Aztec/Jet Black," "Gunmetal/Jet Black," and "Abbey Stone/Gunmetal" colorways, the design is rounded off with a waterproof membrane which keeps the foot cool and dry, while the upper is complemented with mesh and suede overlays.
You can take a closer look at the new Fusion XC from KARHU above and each colorway will be available on the brand's official website and select retailers from November 11.
In other news, take a look at adidas' new HYPERTURF "Almost Yellow."
Click here to view full gallery at HYPEBEAST