Kanye West's adidas YEEZY SLIDE "Glow Green" Is Restocking
First seen in May 2021, then again in August before another teaser came ahead of its September 2021 release, the adidas YEEZY SLIDE "Glow Green" is now set for another, much wider release.Kanye West's partnership with adidas has proffered silhouettes for all, and its YEEZY SLIDE is undoubtedly the most common-place pair around today. With a low price point, unassuming design and a choice of colors fit for all occasions, the slide now serves hi-vis energy in this vivid rendition.Available in sizes for all of the family, the YEEZY SLIDE comes right before the warmest months of the year set in. Fittingly, the slide features a backless and toeless design, sporting a molding over the top of the foot alongside a toothed footbed for comfort and stability.As per usual, it's crafted from a single piece of thick EVA foam and sports adidas branding etched into the insole area. The adidas YEEZY SLIDE "Glow Green" is set to release via adidas CONFIRMED on May 16, retailing for $60 USD.For more Kanye goods, check out this $10,000 USD Pastelle varsity jacket that's just popped up for sale. Click here to view full gallery at HYPEBEAST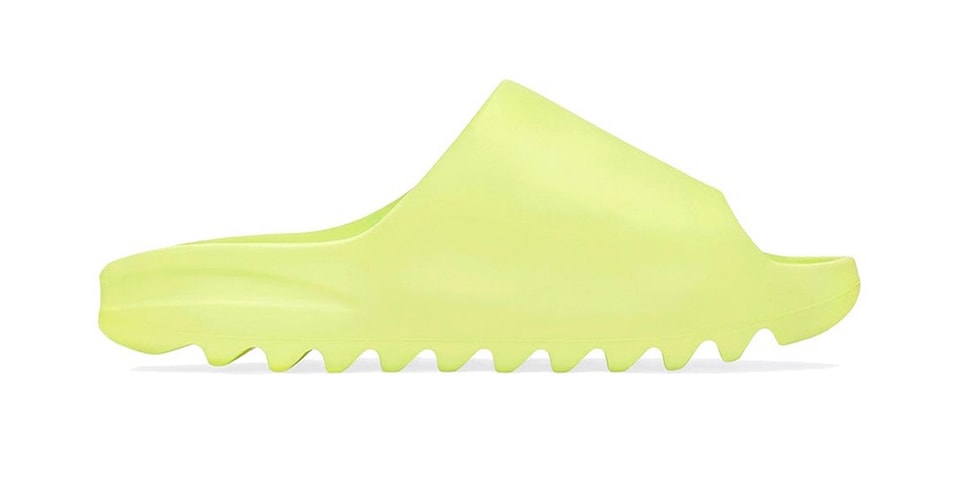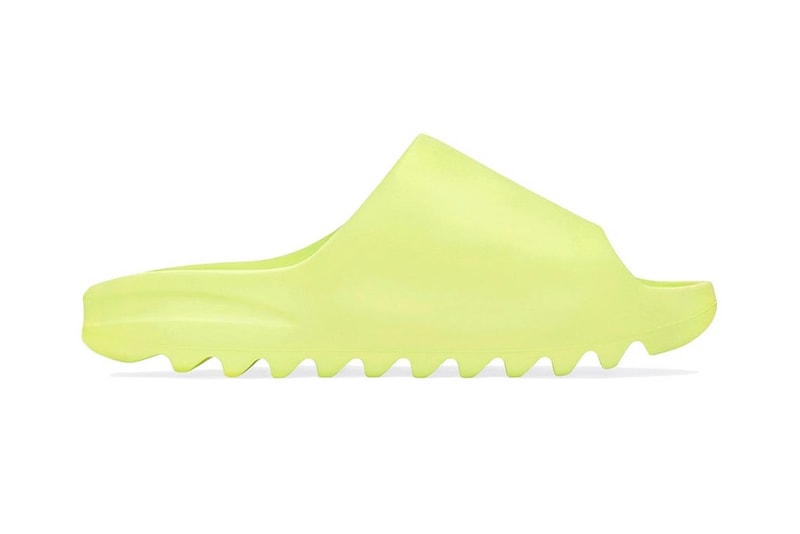 First seen in May 2021, then again in August before another teaser came ahead of its September 2021 release, the adidas YEEZY SLIDE "Glow Green" is now set for another, much wider release.
Kanye West's partnership with adidas has proffered silhouettes for all, and its YEEZY SLIDE is undoubtedly the most common-place pair around today. With a low price point, unassuming design and a choice of colors fit for all occasions, the slide now serves hi-vis energy in this vivid rendition.
Available in sizes for all of the family, the YEEZY SLIDE comes right before the warmest months of the year set in. Fittingly, the slide features a backless and toeless design, sporting a molding over the top of the foot alongside a toothed footbed for comfort and stability.
As per usual, it's crafted from a single piece of thick EVA foam and sports adidas branding etched into the insole area. The adidas YEEZY SLIDE "Glow Green" is set to release via adidas CONFIRMED on May 16, retailing for $60 USD.
For more Kanye goods, check out this $10,000 USD Pastelle varsity jacket that's just popped up for sale.
Click here to view full gallery at HYPEBEAST