Joe Freshgoods Requires a School Supply Donation to Enter His Early New Balance 993 "Performance Art" Raffle
If there's one thing to know about Joe Freshgoods, it's that he cares about his hometown. The city of Chicago tends to be a consistent reference point for the burgeoning designer when it comes to crafting sneaker collaborations, and he's found a way to give back to the Midwest metropolis with an early release of his New Balance 993 "Performance Art" collection.The west side Windy City native has partnered up with retail and resource company Every Now & Then to execute an early raffle for the sneakers, and there's philanthropic nuance to the procedure. Customers must bring a gently used book or art supplies that meet the requirements for donation in order to be entered into the raffle. Only one entry per person is permitted, and the raffle is open to Illinois residents as well as a select few surrounding states. All of the items collected will be donated to various causes such as Community Goods, daycares, schools, nonprofits and more.The donation window is now open and will conclude on October 7. Official release information for the collection is expected to be announced in the coming weeks. View this post on Instagram A post shared by Joefreshgoods (@joefreshgoods) View this post on Instagram A post shared by Joefreshgoods (@joefreshgoods)On the hunt for more sneaker news? Peep a look at Junya Watanabe MAN's New Balance Tokyo Design Studio Niobium Concept 2 collab. Click here to view full gallery at HYPEBEAST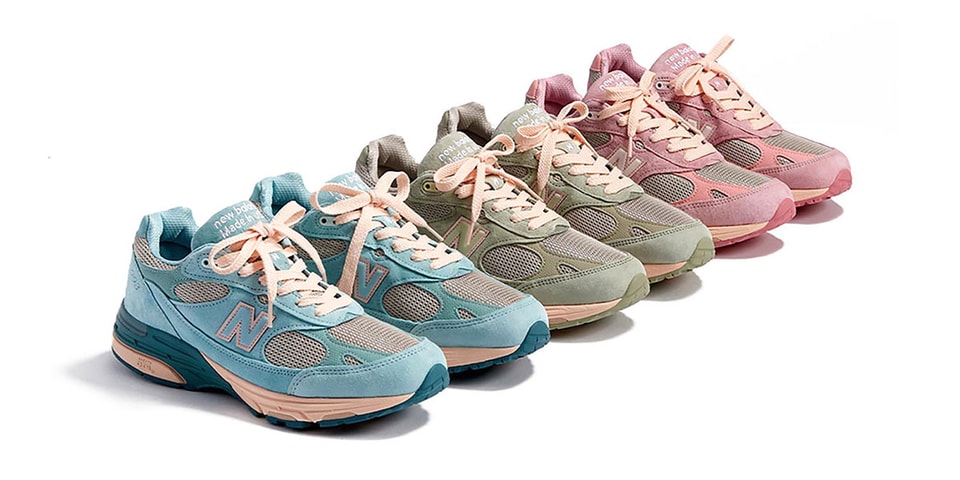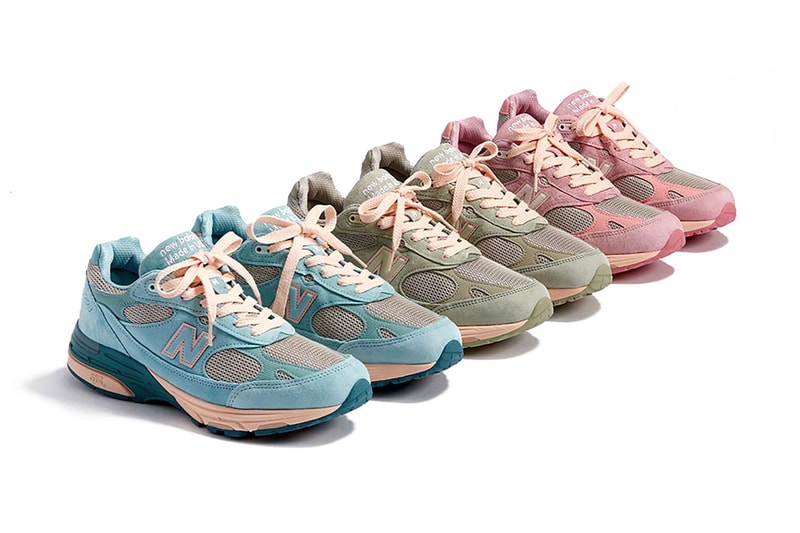 If there's one thing to know about Joe Freshgoods, it's that he cares about his hometown. The city of Chicago tends to be a consistent reference point for the burgeoning designer when it comes to crafting sneaker collaborations, and he's found a way to give back to the Midwest metropolis with an early release of his New Balance 993 "Performance Art" collection.
The west side Windy City native has partnered up with retail and resource company Every Now & Then to execute an early raffle for the sneakers, and there's philanthropic nuance to the procedure. Customers must bring a gently used book or art supplies that meet the requirements for donation in order to be entered into the raffle. Only one entry per person is permitted, and the raffle is open to Illinois residents as well as a select few surrounding states. All of the items collected will be donated to various causes such as Community Goods, daycares, schools, nonprofits and more.
The donation window is now open and will conclude on October 7. Official release information for the collection is expected to be announced in the coming weeks.
 

View this post on Instagram

 
 

View this post on Instagram

 
On the hunt for more sneaker news? Peep a look at Junya Watanabe MAN's New Balance Tokyo Design Studio Niobium Concept 2 collab.
Click here to view full gallery at HYPEBEAST