GOAT Announces Its Annual Black Friday Event With a Fresh 'Alter Ego Spaces' Feature
As friends and families across the United States gear up for Thanksgiving festivities, various brands and companies have already hinted at what they've got in store for the annual Black Friday craziness. One of those entities is GOAT — which typically commemorates the annual shopping chaos with a week-long event that's replete with exclusive digital experiences. "Every year, we get a chance to thank and celebrate our community through our highly anticipated Black Friday event," said Eddy Lu, Co-Founder and CEO of GOAT Group. "This year, through our immersive Spaces technology as well as our new Auctions platform, we look forward to creating an engaging and memorable experience for our members around the world."For 2022, the online e-commerce marketplace is bringing back its hot-ticket drops, raffles and auctions. Some of the most notable items that are included in this year's lineup include Dior x Air Jordan 1 Highs and Lows, an Air Jordan 1 Hi '85 "Chicago," a pre-owned Prada by Frank Ocean Nylon Anorak Jacket and Nike Air Mags.12 raffles will go live per day with new raffle items released every few hours along with three to four 3-4 auctions daily with unique items. Special appearances by Jordan Clarkson and Sita Abellán will also be made.Additionally, GOAT is introducing a brand new feature titled Alter Ego Spaces. This new component allows consumers to virtually experiment with their style. Participants will be able toy around with 24 Alter Ego Spaces and collections and win the products that they style with.The GOAT Black Friday event will run from November 18 at 10AM PDT until Friday, November 25 at 6PM PDT. Click here to view full gallery at HYPEBEAST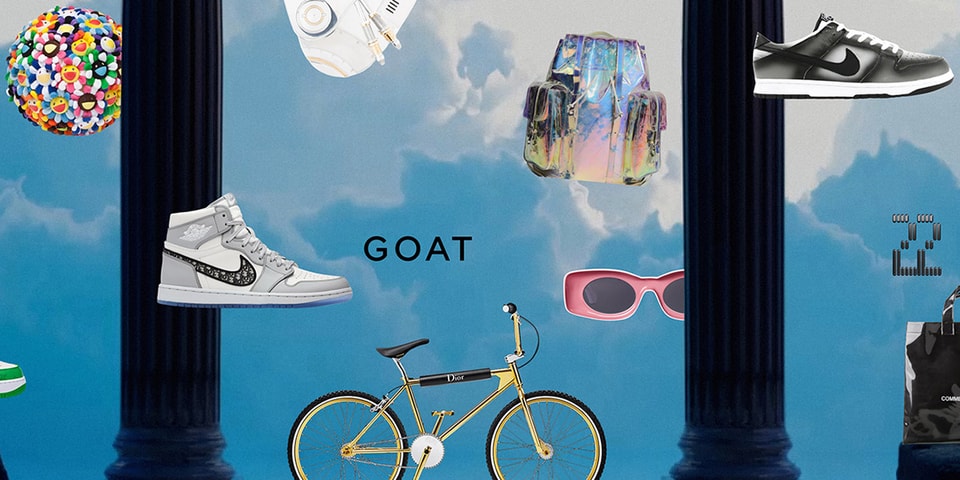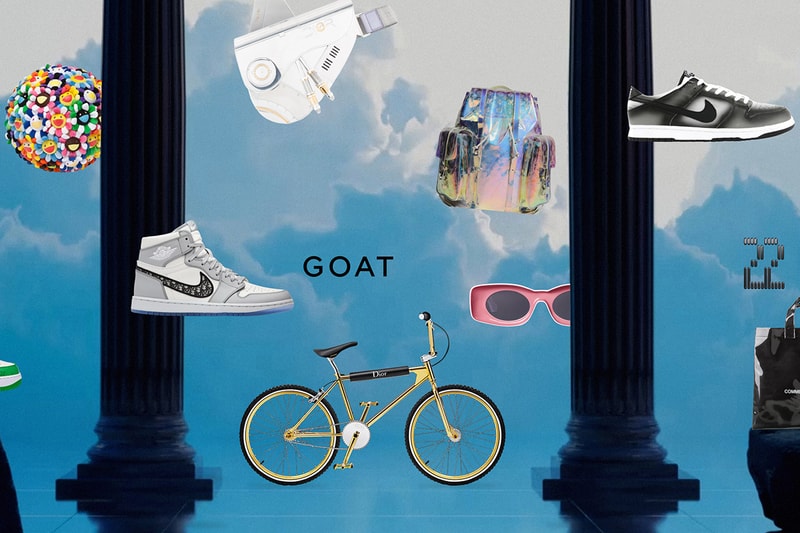 As friends and families across the United States gear up for Thanksgiving festivities, various brands and companies have already hinted at what they've got in store for the annual Black Friday craziness. One of those entities is GOAT — which typically commemorates the annual shopping chaos with a week-long event that's replete with exclusive digital experiences. "Every year, we get a chance to thank and celebrate our community through our highly anticipated Black Friday event," said Eddy Lu, Co-Founder and CEO of GOAT Group. "This year, through our immersive Spaces technology as well as our new Auctions platform, we look forward to creating an engaging and memorable experience for our members around the world."
For 2022, the online e-commerce marketplace is bringing back its hot-ticket drops, raffles and auctions. Some of the most notable items that are included in this year's lineup include Dior x Air Jordan 1 Highs and Lows, an Air Jordan 1 Hi '85 "Chicago," a pre-owned Prada by Frank Ocean Nylon Anorak Jacket and Nike Air Mags.12 raffles will go live per day with new raffle items released every few hours along with three to four 3-4 auctions daily with unique items. Special appearances by Jordan Clarkson and Sita Abellán will also be made.
Additionally, GOAT is introducing a brand new feature titled Alter Ego Spaces. This new component allows consumers to virtually experiment with their style. Participants will be able toy around with 24 Alter Ego Spaces and collections and win the products that they style with.
The GOAT Black Friday event will run from November 18 at 10AM PDT until Friday, November 25 at 6PM PDT.
Click here to view full gallery at HYPEBEAST