Clarks' ATL Trek Combi Designed to Take on Any Terrain
Clarks Originals has just presented its latest trail shoe, the ATL Trek Walk Waterproof White Combi, and it's one of the brand's most innovative trail shoes to date.Recently, Clarks unveiled its "Lockhill Oxblood Combi" sneaker, taking inspiration from New York's shoe scene from the 1990s. The shoe combined a selection of bright colors with a modernized footbed for extra comfort -- and this new ATL Trek shoe is more of the same.The new trail shoe blends a bold design with a completely waterproof upper along with retro-inspired suede and textiles. Furthermore, the sneaker is complemented with a grippy rubber sole along with cleated tread tackle -- this allows wearers to explore uneven and treacherous terrains with ease. Stacked with plush underfoot cushioning, the shoe also comes with an airy EVA sole.Additionally, the ATL Trek Walk comes packed with a removable footbed with a recycled EVA, while its Strobel construction around the sole and lateral mid-panels provides extra flexibility and give. Rounding off the design, check out the heel-loop assists for easy on-off access, as well as the durable rubber outsole which is finished off with a cleated Mimic Grip.You can take a closer look at the new ATL Trek Walk Waterproof White Combi above and it is available on the official Clarks website now.In other news, check out the Nike Dunk High "Picante Red." Click here to view full gallery at HYPEBEAST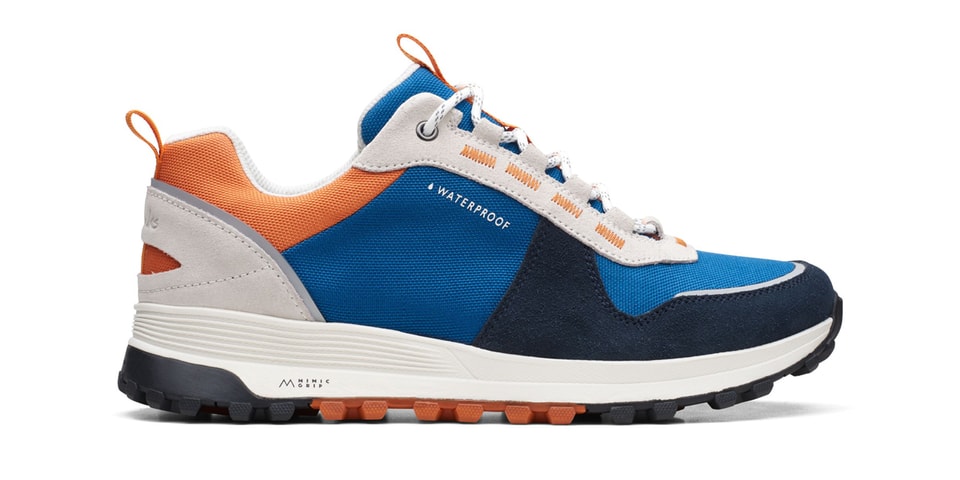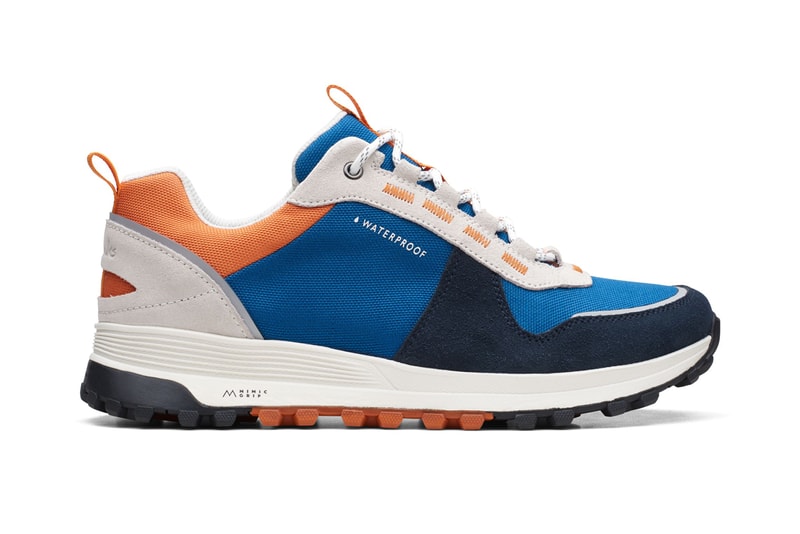 Clarks Originals has just presented its latest trail shoe, the ATL Trek Walk Waterproof White Combi, and it's one of the brand's most innovative trail shoes to date.
Recently, Clarks unveiled its "Lockhill Oxblood Combi" sneaker, taking inspiration from New York's shoe scene from the 1990s. The shoe combined a selection of bright colors with a modernized footbed for extra comfort -- and this new ATL Trek shoe is more of the same.
The new trail shoe blends a bold design with a completely waterproof upper along with retro-inspired suede and textiles. Furthermore, the sneaker is complemented with a grippy rubber sole along with cleated tread tackle -- this allows wearers to explore uneven and treacherous terrains with ease. Stacked with plush underfoot cushioning, the shoe also comes with an airy EVA sole.
Additionally, the ATL Trek Walk comes packed with a removable footbed with a recycled EVA, while its Strobel construction around the sole and lateral mid-panels provides extra flexibility and give. Rounding off the design, check out the heel-loop assists for easy on-off access, as well as the durable rubber outsole which is finished off with a cleated Mimic Grip.
You can take a closer look at the new ATL Trek Walk Waterproof White Combi above and it is available on the
official Clarks website
now.
Click here to view full gallery at HYPEBEAST