adidas Wants You to Explore Alaska's Icy Landscapes With Its "Last Frontier" Sneaker
adidas is continuing its "Famed City" series -- a collection of footwear drops that pay homage to different destinations around the world -- and this time the Three Stripe has touched down in Alaska.The new sneaker is aptly dubbed the "Last Frontier" which is Alaska's nickname for its icy wilderness and vast landscapes. The shoe takes similarities from the Spezial silhouette -- which was recently reimagined by former Oasis frontman Liam Gallagher -- with a clean and low-riding silhouette with customary Three Stripe branding across the lateral mid-panel, tongue, and heel sections.Coated in a soft color scheme, the sneaker arrives in a delicate suede complexion, while its unique "Last Frontier" branding is featured on the tongue. Additionally, the shoe comes packed with a rubber outsole and a synthetic upper which is complemented by a sharp textile lining for added detail. The customary Three Stripe comes in an "Almost Blue" colorway and nods to the icy glaciers Alaska is known for and the remainder of the design takes on a "Cream White" hue.Rounding off the design, the "Last Frontier" is complemented by uniform lace closures and is also curated with blue and "Cream White" adidas Originals insole.You can have a closer look at the"Last Frontier" sneaker above and it is available on the official adidas website now for £90 (approx. $105 USD).In other footwear news, check out Jeremy Scott's graffiti-designed adidas Originals Forum 84 high and low. Click here to view full gallery at HYPEBEAST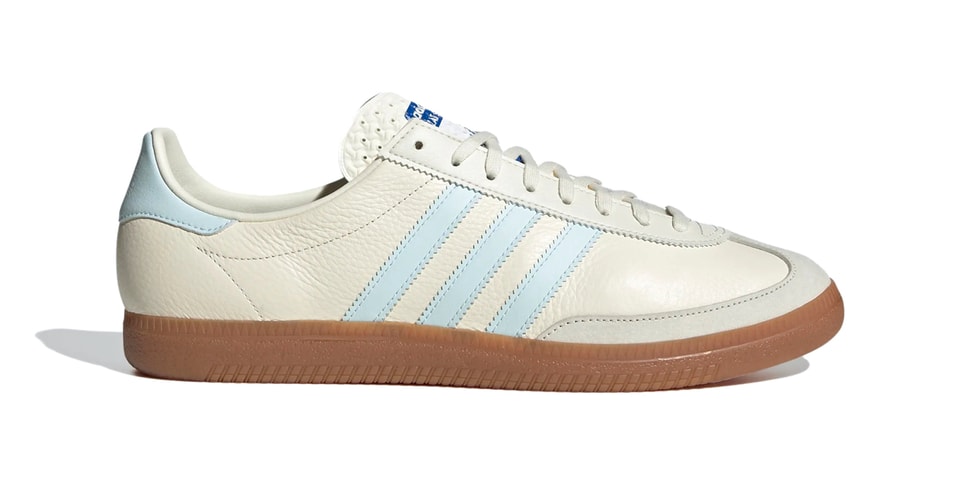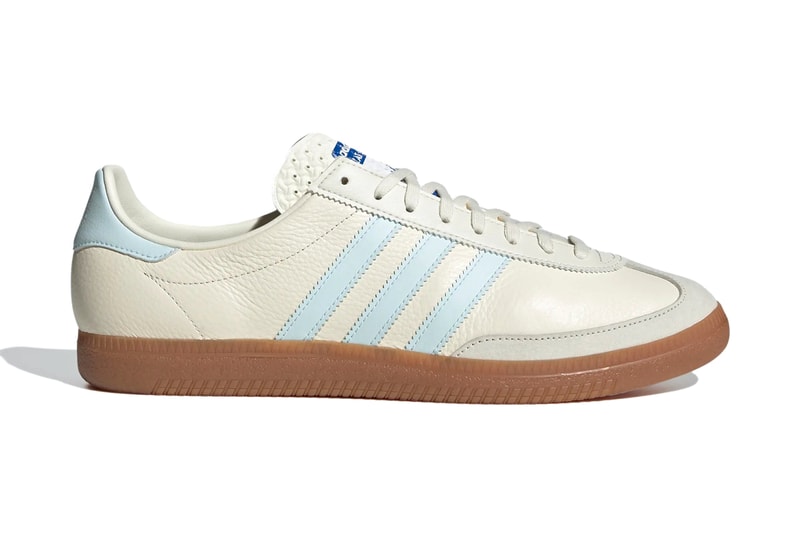 adidas is continuing its "Famed City" series -- a collection of footwear drops that pay homage to different destinations around the world -- and this time the Three Stripe has touched down in Alaska.
The new sneaker is aptly dubbed the "Last Frontier" which is Alaska's nickname for its icy wilderness and vast landscapes. The shoe takes similarities from the Spezial silhouette -- which was recently reimagined by former Oasis frontman Liam Gallagher -- with a clean and low-riding silhouette with customary Three Stripe branding across the lateral mid-panel, tongue, and heel sections.
Coated in a soft color scheme, the sneaker arrives in a delicate suede complexion, while its unique "Last Frontier" branding is featured on the tongue. Additionally, the shoe comes packed with a rubber outsole and a synthetic upper which is complemented by a sharp textile lining for added detail. The customary Three Stripe comes in an "Almost Blue" colorway and nods to the icy glaciers Alaska is known for and the remainder of the design takes on a "Cream White" hue.
Rounding off the design, the "Last Frontier" is complemented by uniform lace closures and is also curated with blue and "Cream White" adidas Originals insole.
You can have a closer look at the"Last Frontier" sneaker above and it is available on the official adidas website now for £90 (approx. $105 USD).
In other footwear news, check out Jeremy Scott's graffiti-designed adidas Originals Forum 84 high and low.
Click here to view full gallery at HYPEBEAST